Sylvester's story
Activism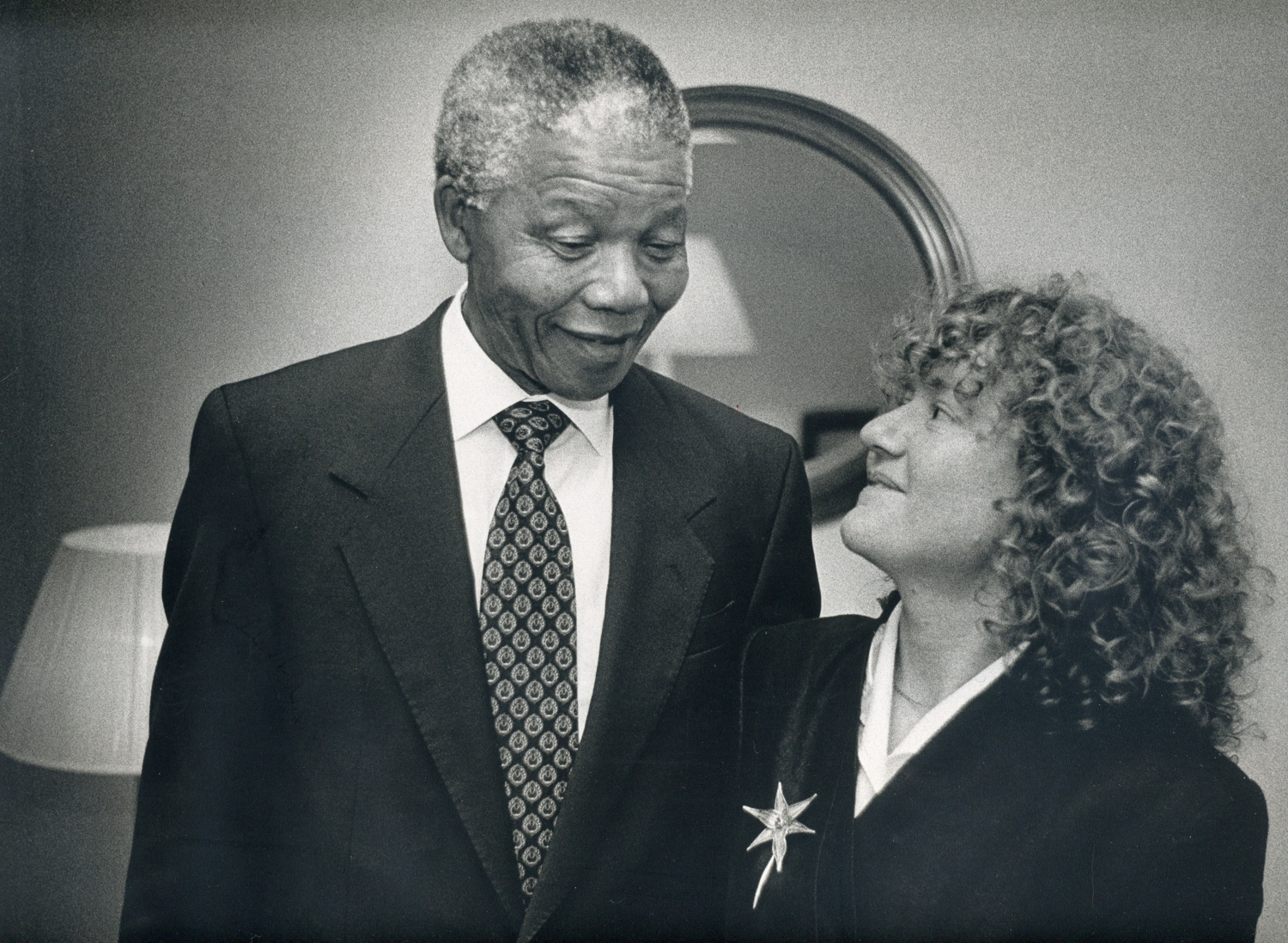 Sylvester's daughter Lyndall gets to meet Mandela. You can read Lyndall's story here.
Photo: Laurie Sparham
Under his editorship at Drum, the magazine exposed the non-inclusion of black South Africans in the Olympic team. On arriving in London Sylvester early became active in the setting up of the Anti-Apartheid movement with a lively bunch of exiled South Africans.

And later having discovered some South Africans illegally (against the Gleneagles agreement) competing in the World Master Games in Toronto in 1975 he contacted Sam Ramsammy of SANROC (South African Non Racial Olympic Committee) and joined that committee to continue the fight.
In the early 1980's he was approached by the ANC to fundraise for the struggle:
At this moment the ANC's London delegation, believing me still a moderately rich supporter of their efforts, asked if I'd set up a British support fund. "Of course!" I said. My daughter Lyndall was working in a design group and I asked her if she'd like to move over and join me and manage the fund-raising under my chairmanship. "Of course!" she said.

In the basement of our house we had set up a fitness room - a real multigym - and now cleared this out, just a little mournfully, and installed Lyndall and an assistant. All this had to be done very secretively, for but two months before in Paris the woman who was heading the ANC delegation there was assassinated by the regime's Special Branch.

I taught Lyndall the elements of direct mail, which she picked up so fast she soon started teaching me new tricks. Shall I tell you something? Within a year we had raised two million, which was sent to South Africa to support the jailed heroes of the liberation and their families. From I Danced with Mrs Gandhi.